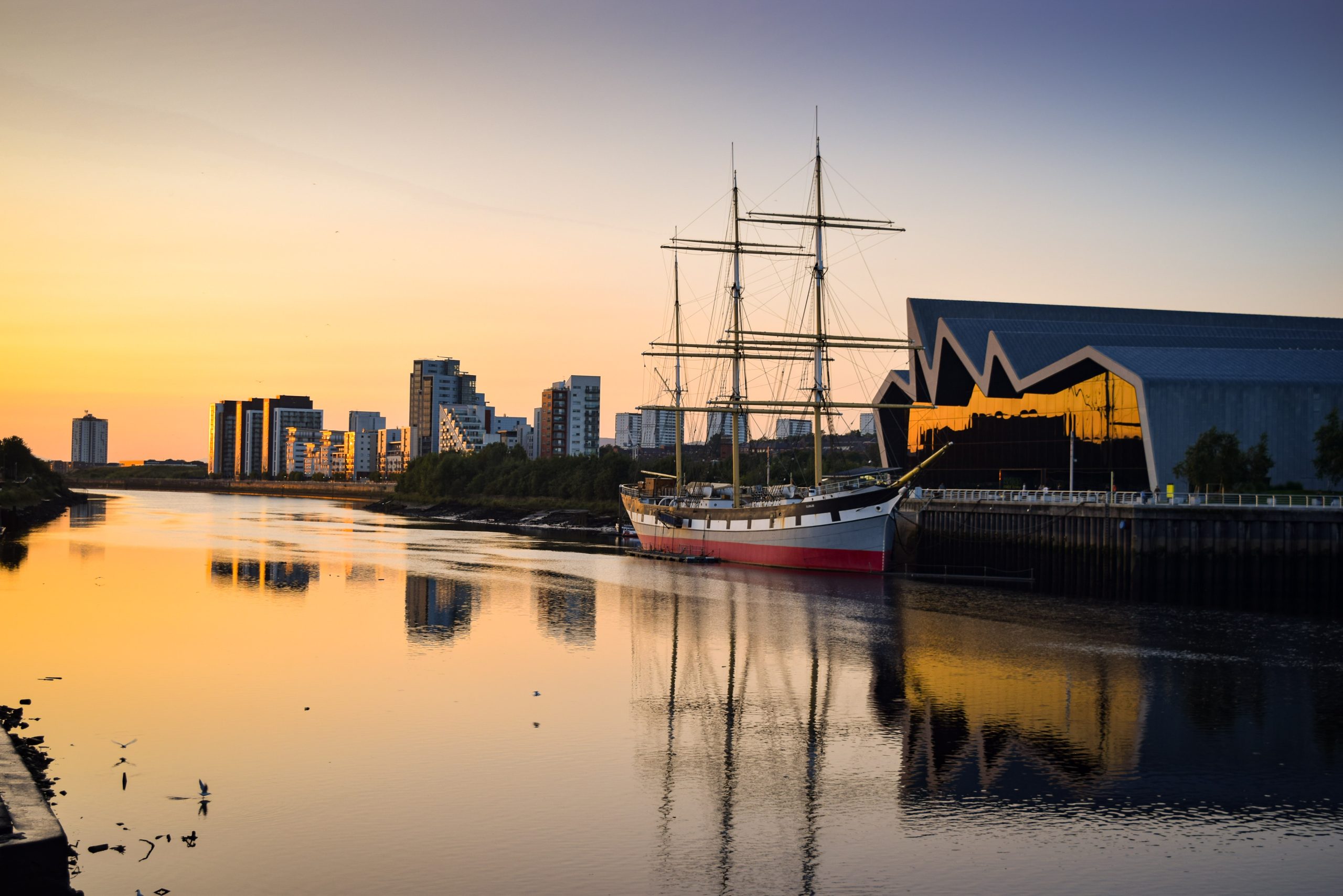 Glasgow Tours
Glasgow from a truly unique perspective

Sugar Boat Tour
Get up close with the shipwreck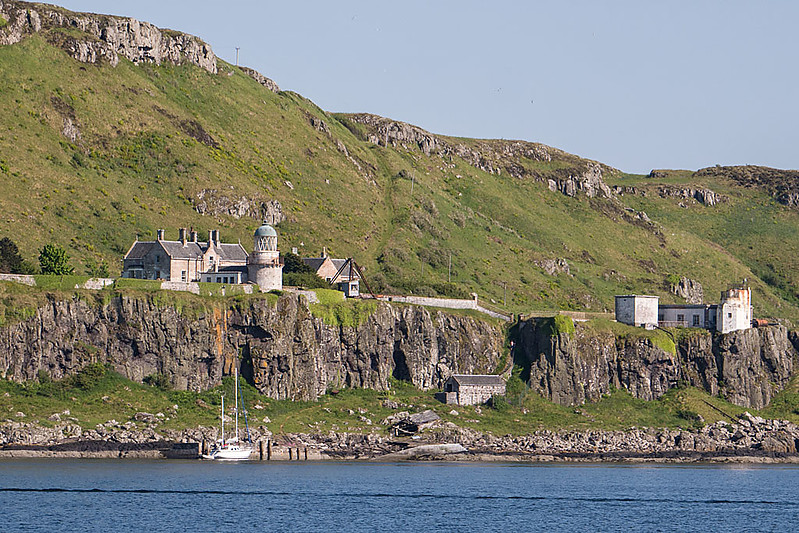 LITTLE CUMBRAE
fantastic scenery and wildlife to explore.

Clyde Charters have been operating successfully over the last 8 years providing special day trips for customers to enjoy the hidden gems of the River Clyde and surrounding lochs. Coronavirus hugely affected our business in 2019 so it was important to diversify our offering or risk closure.
Since then, our boat trips to the Sugar Boat in Greenock, day trips to Little Cumbrae and various other trips have proven extremely popular and allow our passengers to explore local history in a way that is entirely unique. All our boats cater for 12 passengers and operate to the highest safety standards. 
Our experienced Skippers have worked on the River Clyde for many years and are here to make sure you are in safe hands. Our skippers have excellent local knowledge and will make your Clyde Charter trip an ultimate experience to see the magical sights we have right on our doorstep.
turn up and have a great time
YOUR NEXT ADVENTURE STARTS HERE
Details of tours will not be found on our website, but instead over on our Facebook Page (Clyde Charters), where we can keep you up to date with all the latest tours and experiences available. Once you have found a tour you are interested in, click now to secure your place!
OFFICE LOCATON:
JWD Marina.
East Hamilton Street,
Greenock. PA15 2UA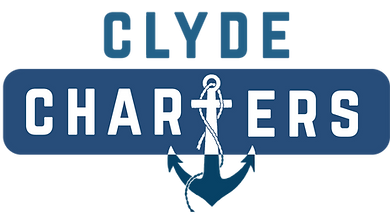 "Fulfilled a lifetime ambition thanks to Clyde Charters. Our recent trip to Little Cumbrae was excellent. The crew were really pleasant and helpful and we felt extremely safe. Such a privilege to explore this special place. I wish Clyde Charters every success with subsequent trips - can't wait to sail with them again. Thanks for all your attention to detail on the day - a memorable trip."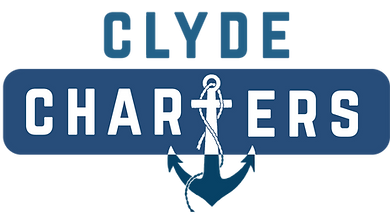 "We had the most amazing time, the sea spray was exhilarating and of course seeing a dolphin so close to the boat was an unexpected bonus! Little Cumbrae was a fantastic place to explore, beautiful autumnal colours. Thank you Clyde Charters for organising this trip, the crew were so welcoming and we felt well looked after - thank you so much. Looking forward to taking another trip with you soon. Highly recommend."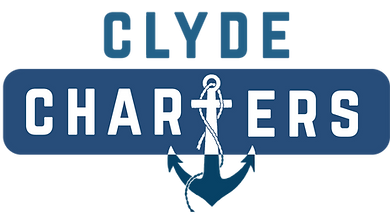 "Unique opportunity to explore this very special island with its amazing history, scenery, wildlife, abandoned buildings and lighthouses, which only add to its special wilderness atmosphere. Trip of a lifetime. Thank you so much to the team at Clyde Charters for facilitating this. Will also never forget the closeups of Kylie the dolphin following in Tonka's trail. We will be booking with you again if we get the opportunity."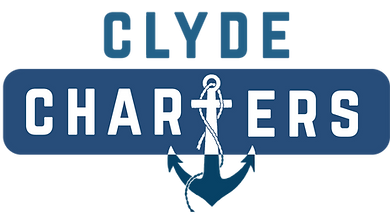 What an amazing experience tonight on the Sugar Boat tour. Having been fascinated by the Captyanis since I was a child it was emotional to get so close and touch the hull! Then the return was made even more spectacular by the performance of the dolphins who followed us, a priceless experience!! Thanks so much to the two crew members on board, both knowledgeable and happy to share the experience with everyone. I'll be telling all my family and friends they need to experience this trip. First class Clyde Charters.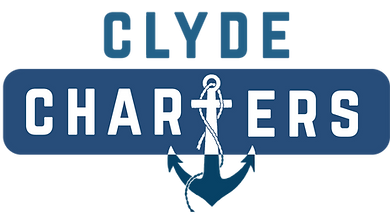 "We had an amazing morning on the Tonka boat. It is a beautiful trip and an amazing opportunity to see a bit of history! The "Sugar Boat" has been on our horizon for years so to see it close up was wonderful. We couldn't believe the dolphins came out to play too. The staff are helpful, friendly and knowledgeable. Well worth it!"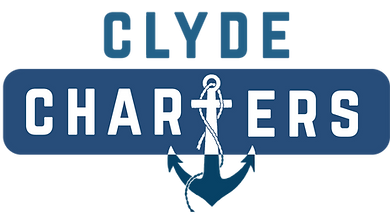 "We had another amazing trip with Clyde charters tonight - this time on the new rib boat. What a thrilling experience, we got to see the cruise ship, sugar boat and went up and down the Clyde riding the waves, cheers to Ronnie the skipper for making it a great night for me and my son"